WELCOME TO NEW SONG CHURCH
RYAN J. FONTENOT SR., LEAD PASTOR
We're passionate about people and providing them a place to have a life-changing experience through prayer, word, worship, outreach and community development.
We honor and appreciate the legacy and ministry of our Founding Pastor, R. Loren Sandford.
Continue to catch the rebroadcast "A Time of Refreshing" w/ Pastor Loren Sandford every Wednesday at 1pm from his Facebook Page starting May 4, 2022
September 9, 1951 - September 17, 2021
Pursuing God's presence • Changing lives • Reaching the Nations
Pastor Ryan J. Fontenot Sr.
Lead Pastor
Pastor Ryan J. Fontenot Sr.
Lead Pastor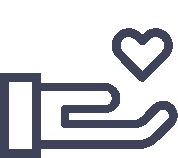 "Whoever is generous to the poor lends to the lord, and he will repay him for his deed."